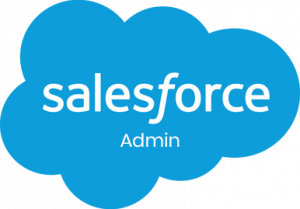 Quad One, one of the best Salesforce consulting companies, offers a wide range of Offshore and Onshore Salesforce Administration services, Salesforce Maintenance and Support Services. Our certified Salesforce Administrators help you with Salesforce Custom Development, Salesforce Configuration and Salesforce Integration needs. All Salesforce administration and user support needs can be managed by Quad One onshore-offshore Salesforce support model. The development, administration, configuration and support services are provided by salesforce administrator certified, experienced and with excellent domain expertise offshore salesforce administrator developers, architects and administrators.
Salesforce Administrator Service Includes
Experienced: Over the last eighteen years we have efficiently managed over 100 solution engagements while transforming businesses through better analytics, organizational process changes, and cloud CRM solutions.
Consistent: Our Salesforce Certified professionals are trusted and recommended by our clients. Over 80% of our business comes from our existing customers.
Creative: We challenge our own thinking and come up with creative solutions that meet our customers' requirements.
Adaptable: We understand that each company has its unique needs and constraints. So we provide flexible options to structure their working engagement with us.
Affordable: We combine onshore-offshore delivery to reduce delivery costs to let our clients enjoy quality without the overhead and bureaucracy of larger consulting companies.
Hire a dedicated Salesforce resource:
You can hire a dedicated Salesforce administrator or a Salesforce developer working offshore from our offices at a nominal cost. Hiring a dedicated Salesforce resource means you have an administrator or a Salesforce developer working exclusively for your projects. Our resources normally work for 8 hours a day for 5 days a week and there would be overlapping of time with your timezone for regular daily scrums. If you are looking for resources to work in your timezone, we can give you specific proposal.